Survey Neuro was founded by experienced Marketing Researchers to provide Neuroscience Services at the highest scientific and professional standards. We provide our clients with innovative approaches to help them make marketing decisions based on valid, reliable and objective information on how their customers perceive advertising, shopper experience and user experience.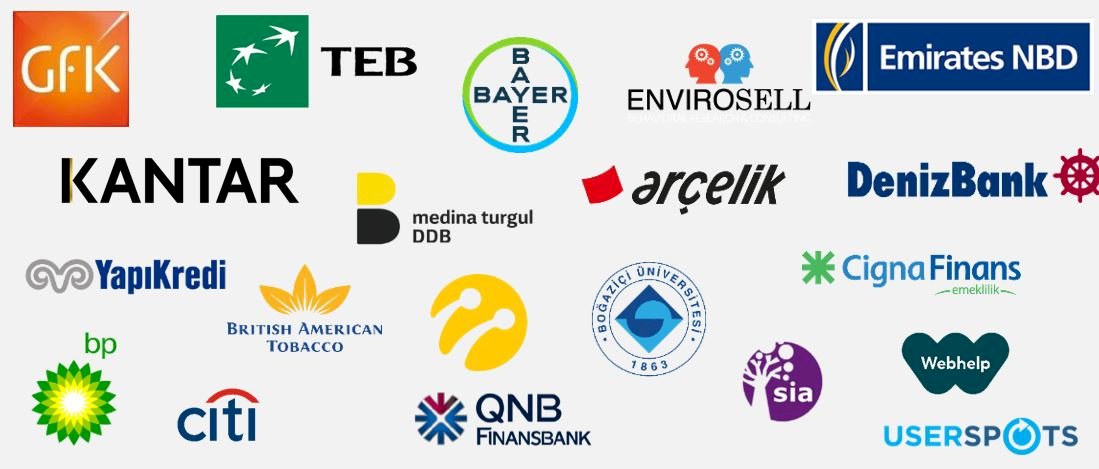 What we offer?
Our online platform helps you connect to anywhere in the world. So you can make better designs, more powerful ideas and more engaging ads.
Neuroscience Technologies
Neuroscience technologies allows you to conduct consumer neuroscience research using webcam based; eye tracking and facial emotion coding technologies.
Advanced Market Research Surveys
Powerful survey with advanced features; Flow & Logic, Rotations & Randomizations, Quotas, Multi-Language
GDPR Compliant
Survey Neuro has features and functionality for GDPR compliant surveys.
Global Recruitment
We partner with reputable global panels to recruit participants from all over the world for your global research.
Expert Team
Our expert neuroscience team is ready to support you with any research you need.
Raw Data
We share the raw data with you so that you can conduct an in-depth study in your research.